What's new on Maggie's menu?
At Maggie's, we are always on the lookout for new flavour combinations and ways to elevate our menu. Having elements of Latin cuisine in our dishes gives us room to experiment with some new creations, so that's what we did!
We've added two new items to our selection of starters:
This plant-based dish is a combination of two delicious vegetables: cauliflower and sweet potato. The cauliflower is deep-fried in a delicious beer batter which gives this vegetable a little edge and a bit of a crunch. It is paired with the sweet potato for some sweetness and served alongside some chilli, lime, sesame seeds and house sauce.
This dish is meant to give an element of freshness. Ceviche is a very popular dish in Peru and this dish is a great homage to that, with a subtle Mediterranean twist. The Scallops Ceviche is served with a citrus vinaigrette, mustard, broad beans and radish. Wouldn't this be the perfect starter to your meal while dining with the view of the Mediterranean just outside Maggie's?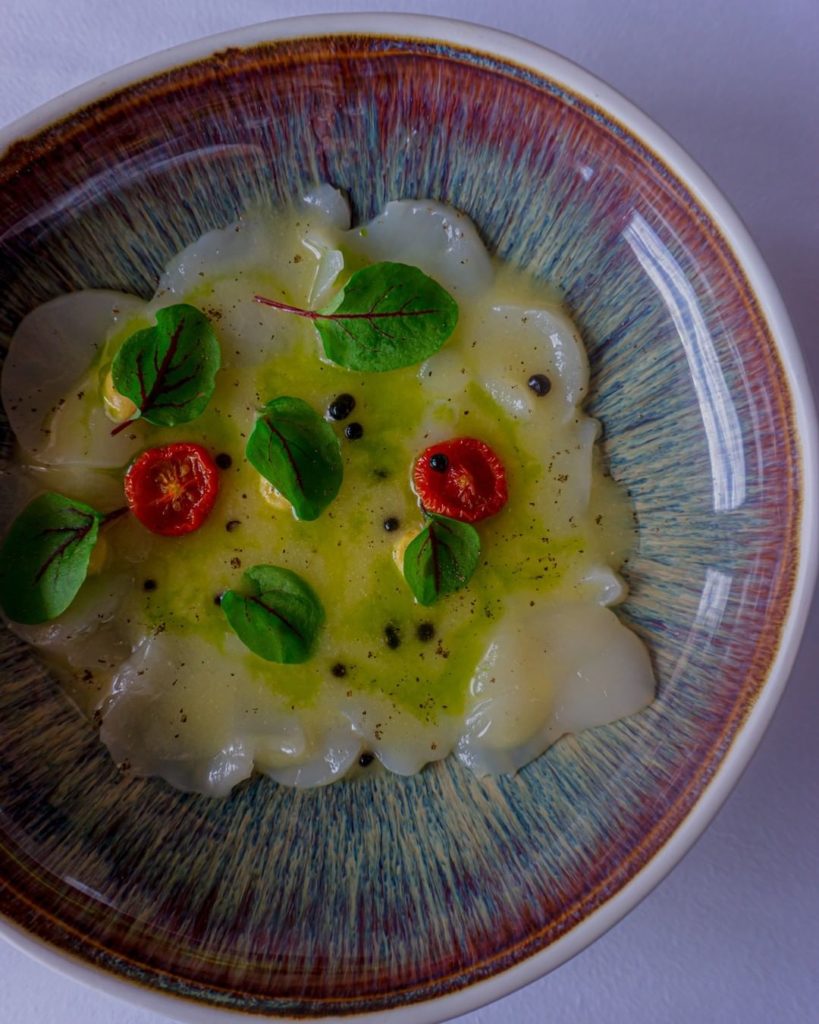 We look forward to serving you and we hope that you enjoy our new menu items as much as we enjoyed creating them!
You can book your table here or by contacting us on Socials.